18-23 May

Our first stop, Japan. We spent a few nights at Jeff & Flora's house at Yokota Air Force base. After overcoming jet lag, we spent 3 days in the heart of Tokyo staying at the New Sanno. Tokyo was an impressive city, people are very polite and very well dressed.
24-28 May

Our second stop was in Hong Kong. We stayed 5 nights at the Kowloon Shangri-La. We did something each day and feel we saw about everything we cared to. We even got a chance to visit Macau, which main attraction was the casinos. Our goal was to enjoy ourselves and relax before the "BIG DAY".
29 May-9 June
Finally, we went to Guangzhou in mainland China and met with the other adopting families. There were 6 other families in our group (one adopting twins). On our second day our group traveled together to Zhanjiang with a CCAI representative (Alice). Upon our arrival at the Zhanjiang airport we were informed that we would receive the babies that day. We would be taken directly to the hotel to freshen up and then to the orphanage. There aren't enough words to describe that very emotional day.
Here I am doing more paperwork just moments before they brought us our daughters. I was calm...given Laura's state someone had to be!

"Gotcha"! The Nanny presents Kaylee to Laura and I. Alice (r), our CCAI Representative is our hero! She led us through each step of the way and went way above and beyond what we had expected.

These photos were taken by the orphanage staff a few months earlier. Once Kaylee was referred to us, we sent some toys and a camera to the orphanage. The camera was returned to us when we went to the orphanage to pick up Kaylee.

We were surprised to see these three pictures on the developed film. We were allowed to tour the orphanage and see where the babies lived, but we were not allowed to take photographs.

There are about 300 kids in the center. It was tough seeing them lying in their cribs. I didn't see any mattresses or toys in the cribs. All the babies had their heads shaved. They just laid there looking around. It was hard to look at them all and think that they didn't have a home or families to go to.

I've been told this is one of the better orphanages in China. From what I observed, the staff does take good care of the babies with what limited resources they have. Also, the buildings and grounds were well kept. Still, it was hard to see them in that place.

Kaylee's Nanny (Zheng Xou Ying). I wasn't able to determine how much Kaylee had bonded with her nor could I be sure she was her primary care taker. There must have been a large staff providing 24-hr care. Still, when the babies were presented, certain Nannies brought in certain babies and they stayed with them for the first few hours with their new parents.

Leaving Zhanjiang! We arrived as a couple and left as a family.

Kaylee warmed up to us immediately.


These are the seven babies our group adopted. From left to right is YuMai, YuSong, YuXia, YuXuan, YuSha, YuFang, and YuFen. This picture was take by the orphanage staff days before we arrived for the adoption. Note the twins on the far rights and our Kaylee (YuSong), second from left.
All babies in the Zhanjiang Orphanage are given the surname Guo. The first name is determined by the year they were brought to the center. In 1999 all babies were given the name "Yu". Thus, since all babies adopted by our group were about 9 months old, they all had the same name "Yu".
Thus, their full names were "YuMai Guo, YuSong Guo, etc.

These are the same babies days after adoption. Kaylee is on the far left followed by the twins (Elizabeth & Madison). Next is Yusha, Emily, Erin, and Skylar. It was a tough shot as most of them still couldn't sit upright! We were the main attraction in the White Swan as the parents would prop the babies up and then run as others would frantically shoot away with cameras before the tots toppled. It looked like the paparazzi! Even onlookers were shooting pictures! Anyhow, this was the best shot I got.

This is our entire group. There were 6 families adopting a total of 7 babies. One brave couple adopted twins, our hats off to them (Dennis and Michele Bauer)!
[ Home ]
---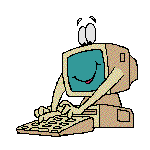 Email the Dolloffs